I met Lori Roeleveld online. Somehow I stumbled across her excellent blog and was captivated immediately. A few years later I met her face to face at a writing conference, and we've become great friends.
Yes, Lori is a tremendous writer, and has penetrating insights into the human condition, but even more so, she is a tremendous person.
She's celebrating the publication of her just released first book so I wanted to introduce you to her via an excerpt from Running From a Crazy Man, then tell how you can enter to win a free copy, as well as where you can go to buy a copy.
Here We Go
Are You Stuck in the Wrong Story?
Following Jesus When Life Is No Fairy Tale
Cinderella knew the truth. She was intended for greater things than sweeping ashes from the hearth.
Are you sometimes haunted by the notion that you were meant for more? You should examine that idea. It may be from God.
My daughter got me interested in a Sunday night television show called Once Upon a Time. It's the story of a town inhabited by storybook characters trying to find their way back into the world in which they really belong.
But really, it's the gospel.
That's probably not what the writers intended, but Jesus, in an effort to reach His people, will even inject Himself into the prime-time lineup of network television.
In the first season, Once Upon a Time was all about the characters awakening and remembering that they were once part of a glorious land. It features one child who still believes in their story and is willing to take drastic measures to remind everyone else of their former glory. Because of him, they are awake. Now, they remember they're not just librarians or shopkeepers or waitresses, but they have "once upon a time" bloodlines with ancient stories full of magic and adventure.
Even though they're awake, they are not yet back home in The Enchanted Forest. They remain trapped in a foreign place hostile to their former way of life. Dark forces oppose them. An enemy works against their return, trying to keep them in bondage to their everyday, ordinary, lesser selves—to rob them of their redemption.
It's the gospel, don't you see? Can you acknowledge the playfulness of our amazing Creator as He inserts His homecoming beacon into our modern culture and cries out for us to remember who we were designed to be?
Doesn't your heart cry out after a long Monday, or in the face of another Tuesday, to be part of a greater story? Isn't there within you a longing for a home you don't remember ever knowing? Don't you sometimes feel trapped in a minor role when all your dreams and passions create a force that threatens to destroy you if you don't find the role you were born to play?
Jesus created everything. His story is in His Word, yes, but He roams, unconfined, across genres. He appears in the music we write, the movies we make, the art we create, and the stories we tell.
He is calling to us—calling to us from every medium—to remember who we are.
For you are all children of light, children of the day. We are not of the night or of the darkness. So then let us not sleep, as others do, but let us keep awake and be sober. For those who sleep, sleep at night, and those who get drunk, are drunk at night. But since we belong to the day, let us be sober, having put on the breastplate of faith and love, and for a helmet the hope of salvation. (1 Thessalonians 5:5-8)
Feel stuck inside a lesser role than you were intended to play? Wake up. Like Sleeping Beauty, you need the kiss of true love. There is a High King and He will free you if you come to Him. There is a rider on a White Horse coming. Can you hear His hoofbeats?
Wake up, loved ones! You have a part in the greater story. Everything your heart whispers to you in the night is true. There is more, and you were meant to be part of it.
Once upon a time, there was a King who shed His blood to ransom His people back from the grave. It is the greatest and truest story ever told.
And it is the place where you belong.
Now that you have a taste …
See what I mean? If you liked the above, you'll love Lori's book.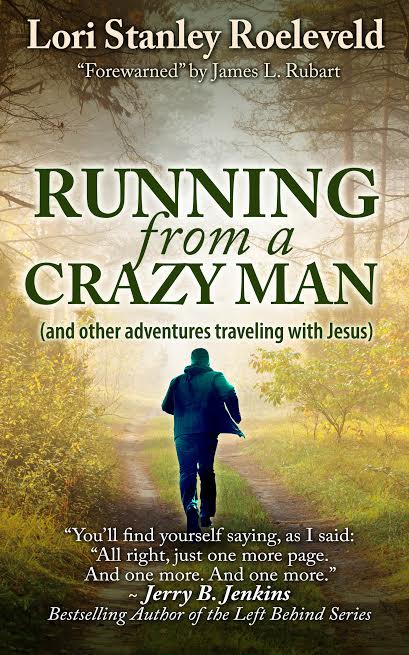 You can snag a copy on Amazon. And all you have to do to enter to win a free copy is leave a quick comment below, and sign up for my newsletter.
(And I'm sure Lori wouldn't mind if you told a friend about her new book. 🙂